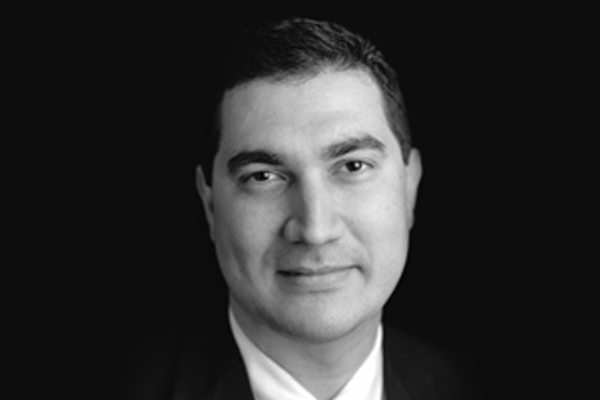 Dr. Pedro McDougal
M.D., F.A.C.P., A.G.S.F.
Dr. Pedro McDougal, M.D., F.A.C.P., A.G.S.F.
Diplomate of the American Board of Internal Medicine
Dr. Pedro E. McDougal grew up in the Dominican Republic, a beautiful Latin American island located in the Caribbean. The spirit and charm of this country is captured in its music, food, and national pastimes. His parents are actively involved in radio broadcasting as station owners and directors in The Dominican Republic. Dr. McDougal at the age of six, had his own children's radio program called The Kingdom of the Children, but despite the excitement of broadcasting, he decided to become a physician to help others. In 1989, Dr. McDougal graduated from The Medical School of Pontifícia Universidad Católica Madre y Maestra in his hometown of Santiago, Dominican Republic. He completed his residency in Internal Medicine at the Cornell University-affiliated hospital St. Barnabas in the Bronx, New York in 1995. The same year he became Board Certified in Internal Medicine.
Dr. McDougal started his private practice in South Texas in 1995. After 10 years of establishing a very successful Internal Medicine practice in Weslaco, Texas, his interest in improving the care of senior citizens led him to a one year fellowship in Geriatric Medicine at University of Texas Health Science Center San Antonio (UTHSCSA) which he completed in 2005. He is now Board Certified in Geriatrics, Hospice and Palliative Medicine.
As a geriatrician, Dr. McDougal recognizes the interdependency of medical, social and psychological issues in the overall health of patients by focusing in function and quality of life of the elderly. Dr. McDougal is committed to teaching physicians and other health care professionals how to provide optimal care for the elderly. He is chief of the Geriatric Division at UTHSCSA's Regional Academic Health Center where he is also a Clinical Associate Professor in the Department of Medicine. Additionally, he is also a Clinical Instructor for Physician Assistant Studies Program at the University of Texas-Pan American.</p
Dr. McDougal is a fellow of the American College of Physicians an the American Geriatric Society. He is also the Chairman of the Board and Medical Director for Weslaco Rehab Hospital.
Dr. McDougal and his wife Fifa, an Interior Designer, are proud parents of Emmanuel, Grace and Luis. The family loves to travel and spend quality time together.