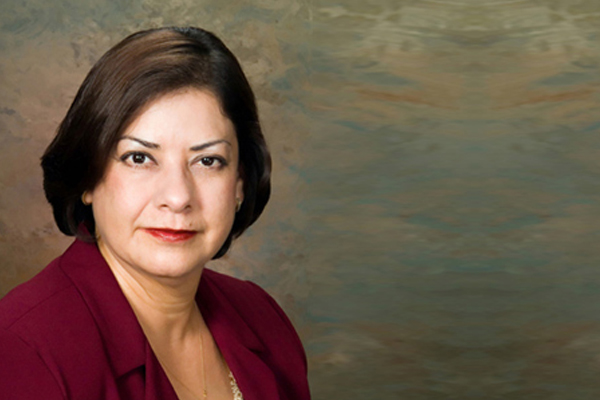 Maria "Rosie" Rodriguez
F.N.P.
Maria "Rosie" Rodriguez, F.N.P.
Maria R. Rodriguez was born in México. She was raised in McAllen, Texas. Her parents were migrant workers and traveled the southwest of the United States. She graduated from McAllen High School in 1975.
She attended Texas Southmost College in Brownsville and graduated as a Licensed Vocational Nurse in 1976. In 1980, she received an Associate Degree in Nursing from Del Mar College in Corpus Christi, Texas. She moved to Arlington, Texas and graduated in 1985 from the University of Texas with Bachelor of Science Degree in Nursing. She received her Master Science in Nursing in 1993 from the University of Texas Health Science Center in Houston, Texas. She later attended Texas A&M University for a post-graduate certification as a Family Nurse Practitioner.
As an LVN and RN, she was employed in different hospitals throughout the state of Texas. She has been a staff nurse, charge nurse, director of special service, educator, instructor, and clinical nurse specialist.
Her introduction to primary care was in a family practice office in Weslaco, Texas. She has been employed by RGV Adult & Geriatric Medicine Specialists. Since 2002 her responsibilities include the delivery of primary care in the office, nursing home and hospital setting. For the past 4 years, her practice has involved providing comprehensive medical care and palliative care at the patients' homes.