About Us
We provide medical services dealing with the prevention, diagnosis, and treatment of diseases for the whole family. We are a
multi-specialty medical practice with three different locations in Weslaco, Texas. Our physicians and support staff are dedicated
to your health and personal care. We have state-of-the-art equipment suitable for a variety of tests and procedures without you
having to leave the facility.
RGV Adult & Internal Medicine
We want you to know that our only focus is you. That is why we have adopted to be a Patient-Centered Medical Home (P.C.M.H.) and ACO. Our model of care differs from others because all emphasis is placed on you. After all, you are the most important member of our team. The care you receive is designed around your individual needs. Your medical team encourages and values communication, and recognizes the value of providing Access and Continuity of care. Whether in the office, hospital, or your home. Our goal is to help you achieve your health goals, Thank you for partnering with us.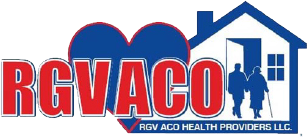 RGV ADULT & GERIATRIC MEDICINE SPECIALISTS
RGV Adult and Geriatric Medicine Specialists along with the Mercedes Children's Clinic is composed of a dynamic group of physicians servicing the Mid-Valley area. With three clinics in Weslaco and a fourth clinic dedicated to pediatric care in Mercedes, we offer convenient healthcare to meet the needs of the community we serve.
Our team is composed of talented board-certified physicians and specialists as well as licensed healthcare professionals who are committed to promoting good health and healthy lifestyles for our adult population as well as for the youngest members of our community.
Our practice acts as both advocates and coordinators of care with an emphasis on treating the whole patient. The practice is made up of Physicians, Physician Assistants (PA) and Nurse Practitioners (NP), Medical Assistants (MA) and office staff who provide high-quality preventive care to our patients and treat their acute and chronic illnesses, as well as, assist with comprehensive palliative and end of life care.
Our Mission and Guiding Principals
We treat all patients, families, and employees with dignity and respect.
We value teamwork and embrace the ever-present challenge of promoting health, disease prevention, improving function and quality of life.
We promote a healing environment at each of our facilities responding to the physical, emotional, social and spiritual needs of our patients.
We respect the regulatory environment in which we operate, and keep up to date with medical knowledge, academic excellence, mentoring new trainees as well as compliance and quality performance within our practice.
We recognize our duty as responsible citizens and participate in various charity endeavors as part of serving our communities.
RGV Adult & Internal Medicine Affiliations
Testimonials
See what our satisfied patients are saying about their experience.
"Great doctors! I would highly recommend them!" ...
"The best care, I could every have. I would recommend you to go to this place. ...
I want to thank all the staff and Alicia for the way I was treated. My ...
Dr. Arce, the P.A. & all staff have always treated me with kindness & respect, I ...
I see Dr. McDougal in Weslaco, great Dr. and the staff are nice, they treat you ...